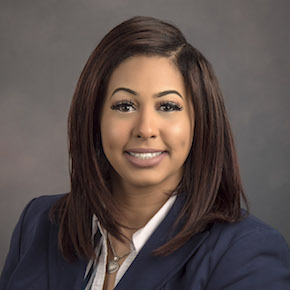 Booke Mitchell, Scheduling & Recruiting Lead
Brooke serves as scheduling and recruiting lead here at JetPro.  Brooke possesses a unique range of skills with many years of logistics, billing, and customer service experience.  With this set of skills, including hands-on experience in aviation, Brooke is an integral part of the JetPro team, bringing a lot of energy and a bright smile.
Brooke's background includes experience as a customer service rep at the Fort Wayne Aero Center (FBO) here in Fort Wayne.  She has delivered best practices to a wide variety of organizations, including Hilton, CH Robinson Worldwide, and Allen County Airport Authority (Fort Wayne Aero Center).  At CH Robinson, Brooke worked her way up to team lead for a group of  40 employees within less than five years with the corporation.
A Chicago native, Brooke relocated to the Fort Wayne in 2015.  She enjoys reading and spending time with her family.